Fluoropolymers: More than Nonstick Pans and Semiconductors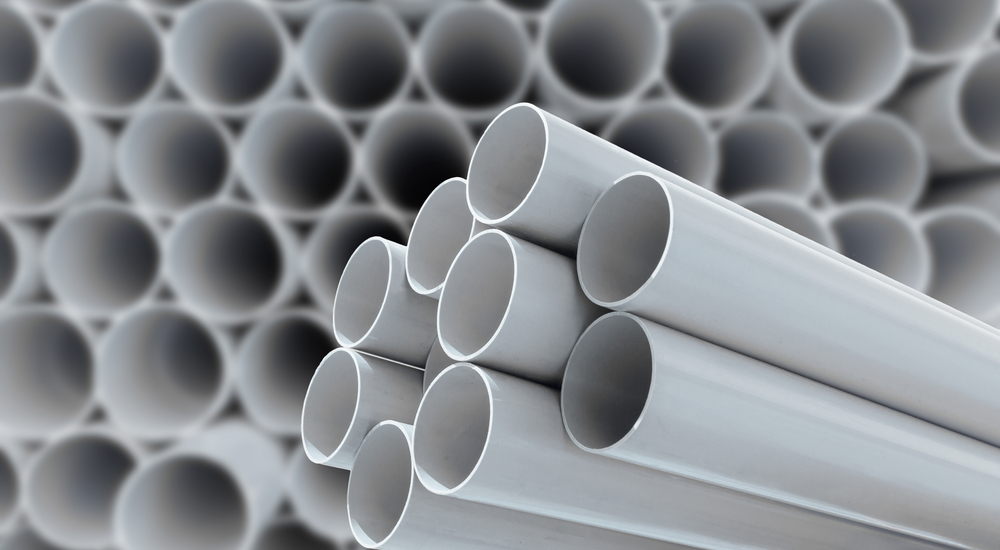 In 1938, Roy J. Plunkett made an accidental discovery while trying to develop a new form of refrigerants: an amazing slippery by-product with anti-corrosive properties which we now know as polytetrafluoroethylene (PTFE). Without this discovery and the subsequent advancements which have been made in the fluoropolymer industry, many of our modern technological achievements would be impossible. PTFE remains one of the most commonly used fluoropolymers; in 2014 it reportedly accounted for about 41 per cent of the global market. It has applications in a wide range of industries from bridges to bakeware, dental fillings and even surgical graft materials.
Since Plunkett's discovery, the fluoropolymer industry has boomed and now includes a myriad of other products, each with different properties which address some of the limitations of PTFE. According to a 2015 report by Research and Markets in 2015, it is projected to become an US$8,816.4 million market by 2019.
As is pointed out in this research, much of the boom of the fluoropolymer industry can be attributed to the Asia Pacific region, driven by the massive technological advancements in recent times. In fact, without the corrosive and chemical resistant properties of the fluoropolymers which are used in the semiconductor industry, the phone or computer you use all day, every day would not be possible. But there's much more to fluoropolymers than smartphones and nonstick baking pans.
How else are fluoropolymers used?
Thanks to their resistance to corrosive environments and aggressive chemicals, fluoropolymers have applications that reach far beyond semiconductors alone. One such application is the transportation of critical fluids across a range of different industries. Fluoropolymers may be used in environments containing high or very low temperatures without becoming brittle. Fluoropolymers, in addition to their resistance to aggressive chemicals, are used throughout critical industries where extreme purity is required. Fluoropolymers, in general, have low extractable levels, do not impart taste or odors and do not react with almost all known chemicals. Depending upon the application parameters, different varieties of fluoropolymers may be used.
Common fluoropolymer tubes, properties and applications
PTFE (polytetrafluoroethylene) is the most widely known flexible fluoropolymer tube available and has the broadest temperature resistance range. It also has the lowest coefficient of friction and is well-known as resistant to almost all known chemicals. Nontoxic and nonstick, PTFE is ideal for use in a wide range of applications including cryogenics, electrical, emissions monitoring, automotive paint spray, chemical processes, laboratories and more.
FEP (fluorinated ethylene propylene) tubing offers excellent clarity, making it ideal for use in sight glass or other applications which require flow monitoring. It also features high thermal stability, excellent UV transmission and is chemically inert to most industrial solvent and chemicals. FEP is ideal for use in applications such as groundwater monitoring, ground remediation, food processing, conduit, telecommunications, UV water purification systems, automotive paint spray and more.
PVDF (polyvinylidene fluoride) tubing provides excellent abrasion resistance and mechanical strength in applications that involve solvents and chemicals. In addition, it is UV resistant and offers low permeability and extractable levels. As such, PVDF is ideal for use in applications such as ultra-pure water systems, ozone, aquariums, chemical processes and semi- conductors.
THV (tetrafluoroetheylene-hexafluoropropylene-vinylidene) is the newest addition to the fluoropolymer lineup, making its first appearance in 1996. Providing the highest UV and visible light transmission of any fluoropolymer, THV has good chemical resistance (although less than other fluoropolymers) and is considered the most flexible fluoropolymer tubing. THV is ideal for use in applications such as fiber optics, UV purification systems, solar energy, automotive fuel transport systems, laboratories and chemical processing.
PFA (perfluoroalkoxy) is chemically inert to almost all industrial solvents and chemicals and provides higher thermal stability and lower permeability than FEP. It's also non-flammable and its moisture absorption is almost zero. PFA is ideal for use in applications such as automotive hose, food processing, double containment systems, laboratory applications, emissions monitoring and more. For ultra-pure applications, such as the semiconductor industry, there are new versions of PFA designed specifically to exhibit extremely low extractable levels even when exposed to aggressive chemicals and elevated temperatures. These outstanding high purity products are now being used in a variety of industries outside of the semiconductor industry and continue to find their way into a wider range of markets.
But wait, there's more
The fluoropolymers listed above are just a small selection of a very wide range of materials. Each has its own unique properties which make them suitable for particular applications. It's also possible to blend fluoropolymers with fillers such as carbon, bronze and glass to alter their properties. The applications are almost endless.
Which one is right for your application?
To determine the correct pipe or tubing product for your specific application, it's essential you examine the key properties of each product against your application. If you're in doubt, you should be able to discuss your needs with your supplier and receive advice on the most suitable materials.
What to look for in fluoropolymer tubing and pipes
Fluoropolymers provide excellent resistance to aggressive chemicals and corrosive environmental factors. But not all fluoropolymers are created equal. To ensure you achieve the results you need, it's essential to choose a manufacturer that does not compromise on the materials used. Questions you might want to ask before you settle on a manufacturer include:
Does the manufacturer use 100 per cent virgin grade resins? • What resin grades are suitable for my application?
• Are the resins PFOA-free?
Can the manufacturer guarantee the highest possible purity levels? • Does the manufacturer provide custom services?
• Can the manufacturer provide product guidance?
• Is the manufacturer ISO certified?
Today's fluoropolymers represent a diverse range of materials and properties. A performance plastics professional can help you navigate through the offerings and find the correct material for an application.
For more information, contact Altaflo at 23 Wilson Drive, Sparta, NJ 07871-4410 USA; phone (973) 300-3344, fax (973) 300-3345, [email protected], www.altaflo.com.